DVD - Season 1
Photo Gallery
Every avid fan of QAF must have already seen numerous images of the actors and actresses of QAF and even screen captures of the episodes. In this bonus feature, nothing much is new (unless one has not seen any images from the web). However, the way the images are faded from one another and the groovy background music makes this feature a must-see. They should have added a screensaver feature with these images.

Michael, Emmett and Brian in Babylon.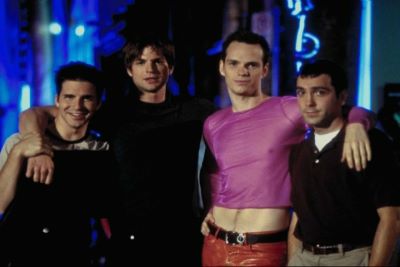 Michael, Brian, Emmet and Ted outside of Babylon.