DVD - Season 1
Behind-the-Scenes Outtakes
This collection of bloopers runs for 6 minutes and 7 seconds. This is one of the reasons I usually buy a DVD. I like those moments when actors commit some bloopers and the expression in there faces everytime they make a mistake. In QAF's case, it's quite unfortunate that only a few bloopers are shown (could it be that they are THAT good that they commit few bloopers?).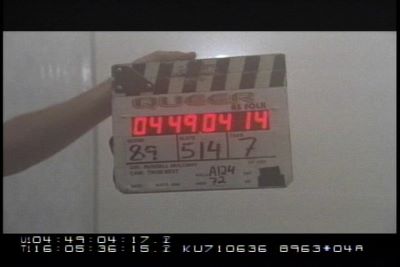 The opening scene of the Behind-the-Scenes Outtakes
Here's a scene with Michael, Emmett and Ted where Emmett does a blooper which causes everyone to laugh.