DVD - Season 1
Meet the Folk
Meet the cast and production team of QAF. Features include biographies and interviews of characters, actors and the production team.
I must say that by reading the trivias about the characters made me laugh and at the same time came to know more about them. A must-read.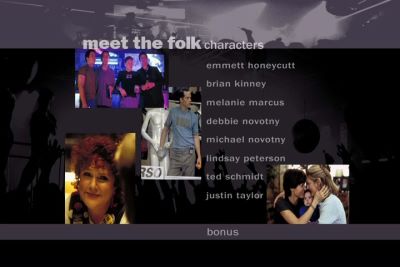 The opening screen of the Meet the Folk feature of the DVD.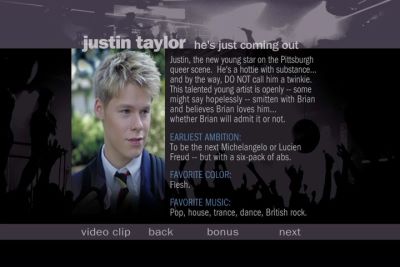 Here's a feature on Justin Taylor (who is played by Randy Harrison).
Trivias such as ambitions, favorite colors, music and food, pet peeves, etc. are included.
Likewise, a video clip of the actor is also included wherein he/she tells his/her experience about his/her role.