Info > Cast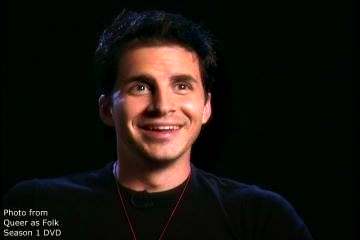 Hal Sparks, an actor/comedian began his professional career in Chicago as a member of the famed Second City Troupe. At 17, he was named the "Funniest Teenager in Chicago" by the Chicago Sun Times. After a successful run with Second City, Sparks moved to Los Angeles and immediately began performing at numerous comedy clubs including The Improv, The Comedy Store, The Laugh Factory, The Ice House, as well as the Comic Relief American Comedy Festival.
From 1999 to 2000, Sparks hosted the Emmy Award winning "Talk Soup" on E! Entertainment Television. Sparks recently completed filming the ShowTime original feature "Bleacher Bums," adapted from the critically play of the same name. Sparks co-starred in the comedy hit "Dude, Where's My Car?" and appeared in the feature film "Chopper Chicks in Zombie Town" with Billy Bob Thornton. His numerous television appearances include "The Tonight Show," "Politically Incorrect," "MTV," "The View," "Hollywood Squares," and "Martial Law."
Sparks also wrote, directed and starred in his own comedy sketch show entitled "Here Comes the Neighborhood" and produced comedy segments for the Disney Channel. On stage, he has performed in such productions as "Equus," "THe Elephant Man," and "Brighton Beach Memoirs."
Official website: halsparks.com